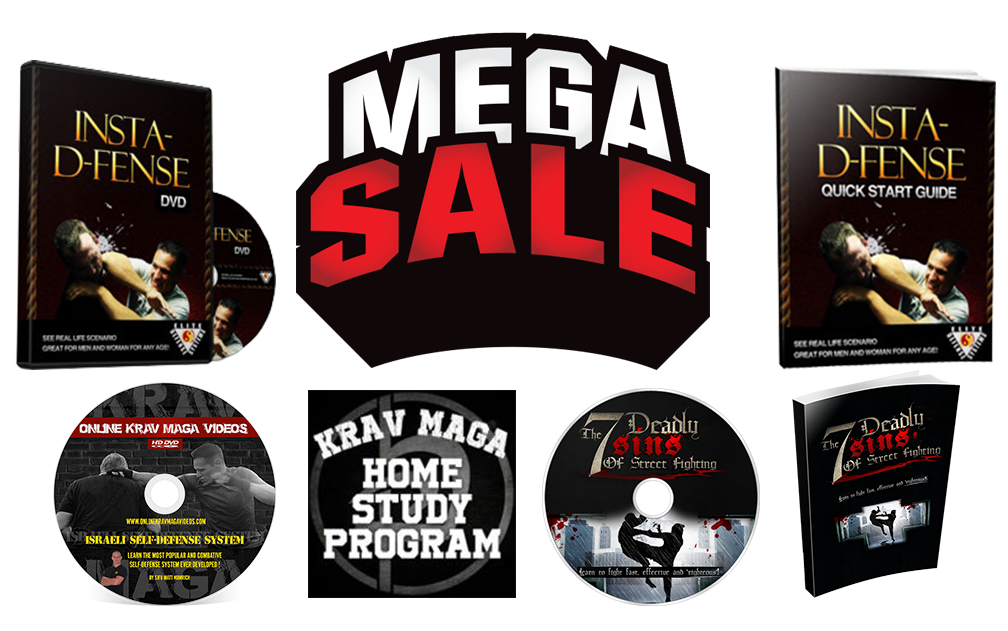 DO YOU KNOW THE BEST SELF-DEFENSE MOVES? THE ONES YOU CAN LEARN QUICKLY AND USE THEM TO TAKE OUT BIGGER AND STRONGER OPPONENTS?
As I've had the blessing of having military and law enforcement self-defense contracts over the years, I've been asked what are the BEST SELF-DEFENSE moves in existence?
If I had a gun to my head, I want to show you the BEST 9 MOVES I've learned through BRUCE LEE'S ART OF JEET KUNE DO, but then also show you 12 MORE from the elite art of KRAV MAGA.
... Plus I've included TWO more incredible bonuses!
Read on if you want to instantly improve your CONFIDENCE regardless of what social setting, environment or dangerous situation you find yourself in!
I'm about to show you how you can get BOTH programs for a fraction of the price I teach them for in my martial arts schools.
7 Deadly Sins of Street Fighting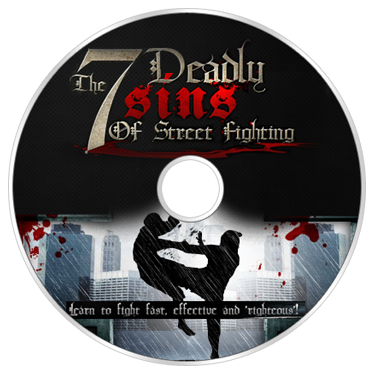 7 Sins of Street Fighting DVD: Want to avoid the pitfalls that everyone makes, while finding the weakness in any opponent? This program will teach you! Includes program guide!
Here is what you'll get out of this unique program:
How many real "ranges" of combat are, what the differences are, and why you need to know all of them.
Find out the difference between a Technique and an Attribute. Many traditional arts specialize in one kind, and sports centered arts focus on the other. Find out why you need to have both to succeed!
Learn how the "E3" formula is your secret weapon in making sure you are only learning the best… and if you're not, how to improve it!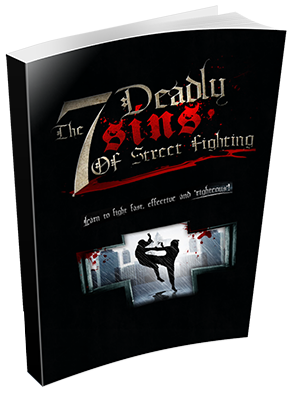 Discover what your "Game Plan" is… Most people find out they don't have one, which is a huge mistake! You need this gem of information!
Deadly Sin #5 how it has now become an epidemic in the martial arts world. Learn how something good has turned so bad.
What are 99% (no exaggeration) of schools and programs are NOT doing? Find out, and how easy it is to implement.
Know the specific types of conditioning, how to train each, and blow your competition or opponent out of the water!
YOU CAN START WATCHING ALL OF THESE BONUS PROGRAMS IMMEDIATELY, AS WE ARE SENDING YOU THE DIGITAL VERSIONS OF EACH SO YOU CAN ACCESS AND WATCH THEM ANYWHERE ON ANY DEVICE: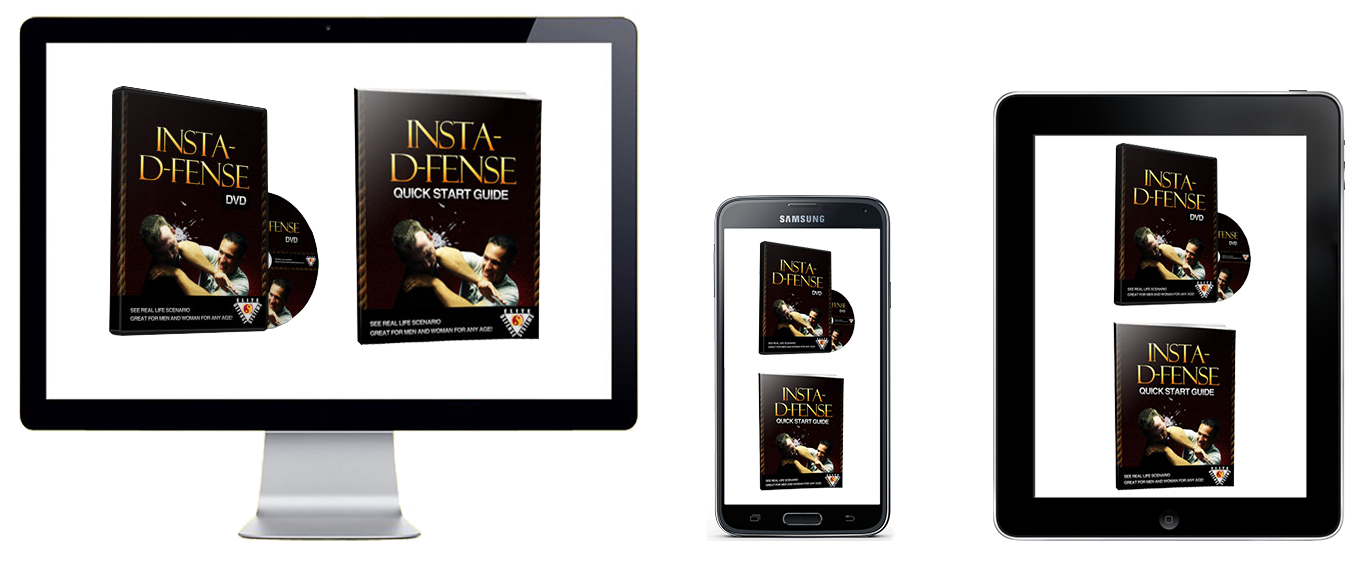 You can purchase this ALL for $36.95 to cover shipping and handling (I'll mail you the Krav DVD, and send you the other programs digitally so you can watch them anywhere!)
Digital or International Option
Or, you can purchase the 3 DVDs on digital download for $30, and still get all of the bonuses!
ALL INTERNATIONAL ORDERS MUST USE THIS OPTION, AS WE DO NOT MAIL THE 3 DVDS OUTSIDE OF THE CONTINENTAL US
Once again, here is everything you get: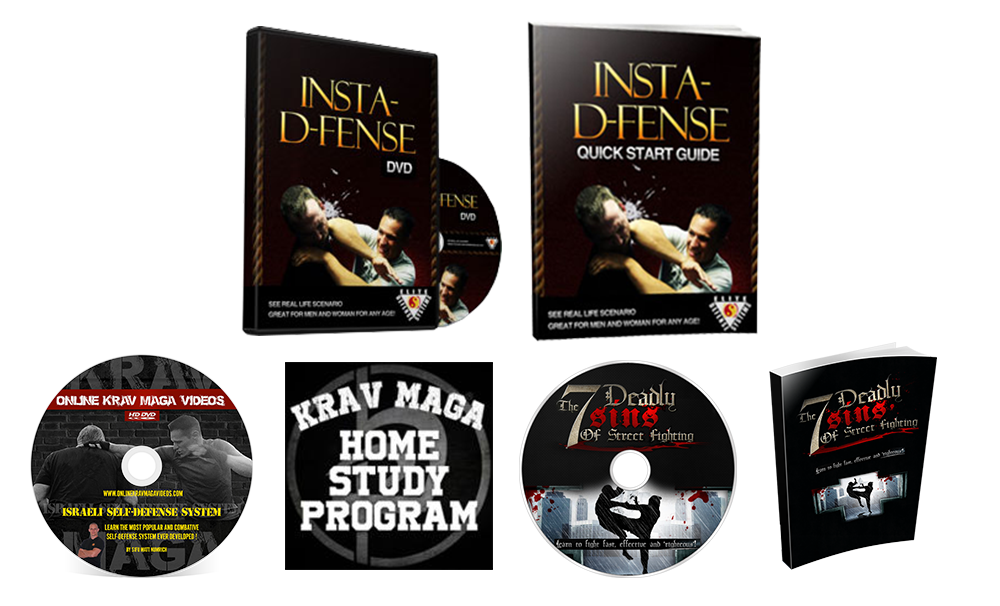 If you want me to mail you the Krav DVD for only the cost of shipping and handling, plus I'll send you ALL BONUSES digitally now!
Your total is only $36.95!
(We only mail to the
continental United States only

. Orders outside the 48 states, see other option.)
If you want me to send you the digital Krav DVD for only the cost of processing, plus I'll send you ALL BONUSES digitally now!
Your total is only $30!
(
Domestic and international customers

are both welcome to this option.)